VanLoo brings extensive experience in scaling financial infrastructure for high-growth technology businesses
MIAMI – May 17, 2017 – CareCloud, the platform for high-performance medical groups, today announced the appointment of Shari VanLoo as Chief Financial Officer. With over 30 years of experience, her broad expertise includes corporate and financial strategy, equity and debt financings,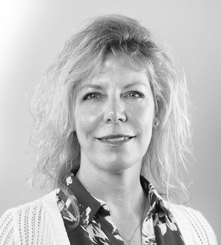 IPO, SEC and financial reporting, and international tax and operations.
During her career, Shari has successfully raised over $300 million in private and public financings, including the IPO of Legato Systems (NASDAQ: LGTO). Building on this depth of experience, she was instrumental in driving the exit strategy in numerous venture backed companies through successful acquisitions by multi-billion dollar entities.  In her new role at CareCloud, Shari is a member of the executive leadership team, responsible for managing the company's financial, legal and administrative functions.
"CareCloud is seeing an acceleration in demand from independent medical groups in 2017, particularly among specialty groups on a high-growth trajectory," said Ken Comée, CEO of CareCloud. "Shari will play a critical role as we continue to map out strategies for long-term growth and augment our financial structure to support fiscal management, profitability, and success. Her diverse experience will be invaluable to CareCloud as we scale our business to exciting levels in the coming years."
Before joining CareCloud, Ms. VanLoo owned a consulting practice specializing in CFO leadership services to both multinational technology companies and fast growth startups across several industries, including enterprise software, SaaS, security, eCommerce, semiconductor and manufacturing. Among the clients Shari advised were Talend, Simpplr and Dtex Systems. She also served as CareCloud's interim CFO in early 2013. Shari earned her Bachelor of Science degree in accounting from Western Michigan University.
About CareCloud
CareCloud is the leading provider of cloud-based revenue cycle management (RCM), practice management (PM), electronic health record (EHR), and patient engagement solutions for high-performance medical groups. CareCloud helps clients increase profitability, streamline workflow, and improve patient care nationwide. The company currently manages more than $4 billion in annualized accounts receivable on its integrated clinical and financial platform. To learn more about CareCloud, visit www.carecloud.com.