FIME 2019
June 26, 2019

-

June 28, 2019
Innovation and Technology hub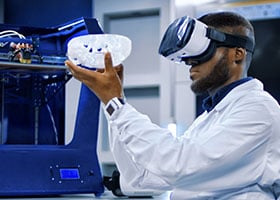 Latest smart technologies, digital wearable devices, patient monitoring apps, healthcare concierge services and telemedicine systems will be displayed for the region's healthcare decision makers and future shapers to see!
Conferences and seminars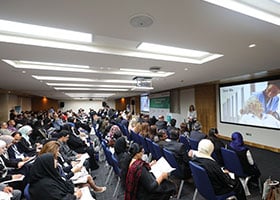 We will host a combination of healthcare conferences and seminars such as, the IAHCSMM Regional Meeting, the Healthcare Supply Chain & Procurement Conference, the Healthcare Innovations Seminar and the Medical Devices International Trade Seminar, some of the seminars will be delivered in Spanish.
Confirmed exhibitors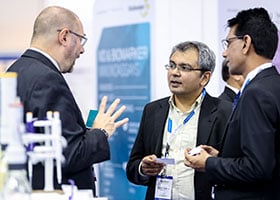 Browse the interactive exhibitor directory with details of each company, its products, geographic location and certifications. Are they your competitors?
Industry insights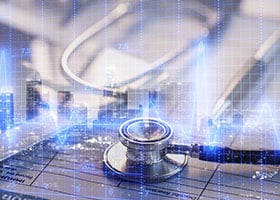 Review our industry reports on healthcare market insights, refurbished medical devices markets and healthcare innovation landscape in Latin and North Americas. The key information is summarized for you so you can focus on more important tasks.
FIME returns to Miami Beach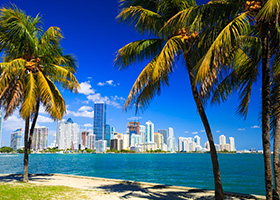 As the "gateway to the Americas", Miami continues to serve the world's healthcare business community due to its strategic geographic location and its fast airway connections to Latin America. The city also benefits from a rich social makeup with more than 70% of its inhabitants from multicultural backgrounds. The network of professional contacts that Miami facilitates is geared towards a fruitful business relationship between the Americas. As the 18th largest economy in the world, and with an extensive transportation system and flourishing trade ecosystem, Florida is the ideal place to reach customers and suppliers anywhere, fast.
Modern and renovated venue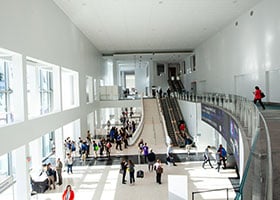 Miami Beach Convention Center (MBCC) is a newly renovated, $620-million state-of-the-art-project. The improvements include the addition of263,000 square feet of space, which will greatly benefit our strategic partners, exhibitors and visitors. Nestled in the heart of Miami Beach, the state-of-the-art Miami Beach Convention Center offers flexible special event and exhibition spaces near beautiful beaches, fine dining and 5-star resorts. The MBCC welcomes more than 600,000 visitors annually and is located just twelve miles away from Miami International Airport.
Discounted hotels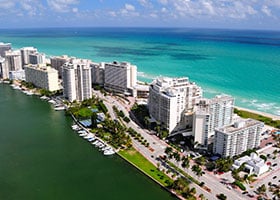 In partnership with onPeak, we have secured discounted rates at a selection of Miami Beach hotels. Additonally, we have partered with International Housing which offers all-inclusive Executive Plan Packages for lowest rates at preferred guaranteed hotels, taxes, fees, daily breakfast and more.